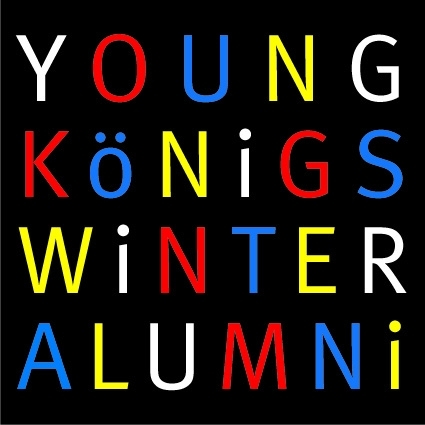 The Young Königswinter Alumni are past participants of the Young Königswinter Conference. Seeking to build on this one-off experience and the many lasting friendships forged by this conference, past conference attendees founded the Young Königswinter Alumni.
Since 2009 the alumni established a Verein to be more flexible in its financial matters and foster the network on its own legal feet. In 2010 there will be the first membership meeting.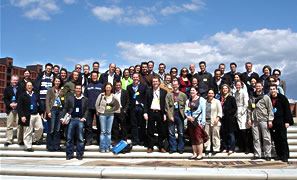 The YKWA organise events such as lectures, panels and discussions to recent events or topics one should talk about in a British-German-European context. These events are individually organised by the network. The network itself only lives of its enthusiastic members. Everyone is welcomed to bring in its own ideas be it in UK or Germany. In the past years there have been events in Berlin, Brussels, Frankfurt, London, and other cities.
Every second year it has become tradition for the network to organise the "Young Königswinter Alumni Conference". Its concept is quite simple: the Alumni first decide where the conference is to be held, an voluntarily organising team is gathering itself together and there we go!
In April 2009, a group of 40 YKW Alumni travelled to Israel for 5 days of fascinating visits, talks and insights in Tel Aviv, Jerusalem and the West Bank. In 2007, the Young Königswinter Alumni Conference was held in Hamburg. It drew the largest number of alumni so far and confirmed the growing strength of the network. In 2006, the annual conference took place in Istanbul, attracting around 80 participants who explored the question 'Who are the Turks? Turkey's place in Europe'.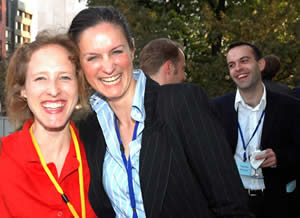 The first Alumni Conference took place in March 1995 with participants attending key sessions of the Königswinter Conference parallel with their own programme of discussions and events. Further meetings of this kind took place in tandem with the Königswinter Conferences in Cambridge, Berlin, Edinburgh, Königswinter, Oxford, and Potsdam. In 2003, the Young Königswinter Alumni met in Brussels, a convenient location because of the increasing number of alumni based there and their involvement in the European policymaking process.
Contact the Alumni
Did you attend the Young Königswinter Conference and have lost contact to the alumni network? Drop us an email at board(at)ykwa(dot)de and we will put you on the list. If you are not a member of the Verein yet you can find an application form here.
Please visit our website: http://ykw-alumni.org